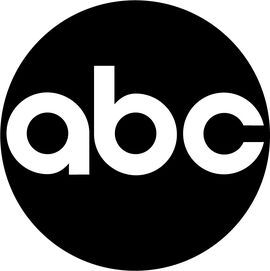 American Broadcasting Company (aka The ABC Network or just ABC) is a TV channel owned by the Disney–ABC Television Group, a division of The Walt Disney Company. ABC was the original broadcast network for The Bugs Bunny Show. Initially airing in prime-time from 1960 to 1962, the show later moved to Saturday mornings until 1968, when CBS acquired it and merged it with The Road Runner Show to create The Bugs Bunny/Road Runner Hour. In 1964, ABC picked up The Porky Pig Show and aired it on Saturday mornings as well. The Road Runner Show also ran on ABC for a while in the 1970s. In 1985, The Bugs Bunny/Looney Tunes Comedy Hour aired on ABC for a year. In 1986, The Bugs Bunny and Tweety Show debuted and would air until 2000.
Looney Tunes Shows Ran on ABC
Looney Tunes Movies Ran on ABC
Space Jam (as part of The Wonderful World of Disney; November 14th, 1999)
Videos
Community content is available under
CC-BY-SA
unless otherwise noted.