Books starring Looney Tunes characters have been around nearly as long as the characters themselves. Books about Looney Tunes and their authors and animators are newer and perhaps aimed at an older audience, but just as popular.
Note: This list is incomplete. If you know of any Looney Tunes books not listed here, feel free to tell us about them, or even add them yourself! Also, it would be helpful to add the non-fiction book's ISBN #. If you do not know the ISBN, look on Amazon.com.
Fiction
Baby Looney Tunes Storybook Treasury
Big Little Books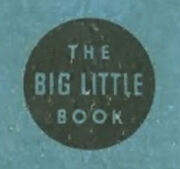 Buzz Books
Bugs Bunny
Looney Tunes
Tiny Toons
Cozy Corner Books
Lift-the-Flap Books
Little Golden Books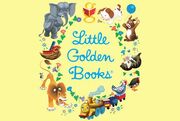 Big Golden Books
First Little Golden Books
Golden Board Books
Golden Little Look-Look Books
Golden Sound Story
Golden Story Books
Looney Tunes Library
Looney Tunes Wacky Adventures
Speedy Gonzales Story Time Book Set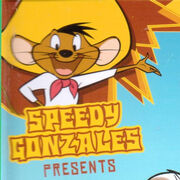 Sylvester & Tweety Read the Mystery
Tell-a-Tale Books
Wile E. Coyote, Physical Science Genius
Other
Non-Fiction
Autobiographies
Chuck Amuck (by Chuck Jones)
Chuck Reducks (by Chuck Jones)
That's not all Folks! (by Phillip Bashe, Mel Blanc)
That's Still Not All Folks!! (by Joe Alaskey)
Others
Draw the Looney Tunes (by Dan Romanelli)
The 50 Greatest Cartoons (by Jerry Beck)
Hollywood Cartoons: American Animation in its Golden Age (by Michael Barrier)
I Tawt I Taw A Puddy Tat: 50 Years Of Sylvester & Tweety (by Jerry Beck, Shalom Auslander)
Living Life Inside the Lines (by Martha Sigall)
Looney Tunes & Merrie Melodies: A Complete Illustrated Guide To The Warner Bros. Cartoons (by Will Friedwald, Jerry Beck)
Looney Tunes: The Ultimate Visual Guide (by Jerry Beck)
The Looney Tunes Treasury (by Andrew Farago)
Of Mice and Magic (by Leonard Maltin)
The 100 Greatest Looney Tunes Cartoons (by Leonard Maltin, Jerry Beck)
Warner Bros. Animation Art: The Characters, The Creators, The Limited Editions (by Will Friedwald, Jerry Beck)
The Warner Bros. Cartoons (by Will Friedwald, Jerry Beck)
Community content is available under
CC-BY-SA
unless otherwise noted.