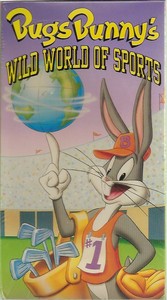 Bugs Bunny's Wild World of Sports is a TV special that aired on February 15, 1989 on CBS. It was the final production in which Mel Blanc voiced the Looney Tunes before his death on July 10, 1989. The special is available as a bonus feature on The Essential Bugs Bunny DVD set.
Cartoons Featured and Clipped
Video
Community content is available under
CC-BY-SA
unless otherwise noted.