Arcane: League of Legends - The Loop
Play Sound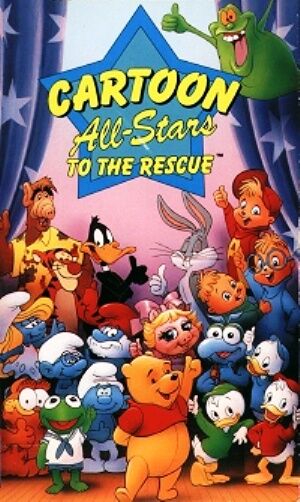 Cartoon All-Stars to the Rescue is an animated drug prevention television special starring many of the popular cartoon characters from American Saturday morning television of the 1960s through the 1980s. Financed by McDonald's, the special was originally simulcast on April 21, 1990 on all three major American television networks: ABC, NBC, and CBS, most independent stations, as well as cable networks Nickelodeon and USA Network. McDonald's also distributed a VHS home video edition of the special, produced by Buena Vista Home Entertainment, which opened with an introduction from then-President George H. W. Bush, and First Lady Barbara Bush.
The plot chronicles the exploits of Michael, a teenager who goes from eating bagels to smoking marijuana and stealing his father's beer. His younger sister, Corey, is worried about him because he started acting differently. When her piggy bank goes missing, her cartoon tie-in toys come to life to help her find it. After discovering it in Michael's room along with his stash of drugs, the various cartoon characters proceed to band together and take him on a fantasy journey to teach him the risks and consequences a life of drug-use can bring.
Bugs Bunny and Daffy Duck both star in the special. Wile E. Coyote is mentioned by Bugs but is not seen.
Notes
This is the first time in which Bugs Bunny and Daffy Duck are voiced by someone other than Mel Blanc after his death, in this case Jeff Bergman.
Gallery