Raise a Floppa - The Loop
Play Sound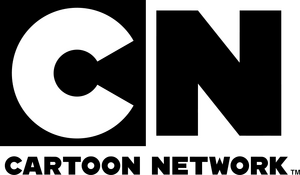 Cartoon Network is a cable channel created by Turner Broadcasting System in 1992. It debuted 1 October that year, beginning its broadcast with the Looney Tunes short "Rhapsody Rabbit".
Initially created following the Turner company's purchase of the Hanna-Barbera cartoon library, the network also housed the color Looney Tunes shorts produced before 1948, which were under Turner's ownership at the time; these shorts were also being shown on fellow Turner-owned channels TNT and TBS.
Cartoon Network has international stations globally. These other stations show different programming fit towards the popularity with audiences.
In 2000, Cartoon Network/Turner launched Boomerang USA. This led to the creation of more Boomerang channels globally.
Since 4 March 2019, the channel is part of Warner Bros., following the redistribution of Turner's assets to other subsidiaries within WarnerMedia, the parent company.[citation needed] (December 2017)
Dubbed Versions
Main article: Dubbed Versions
Reruns of Looney Tunes
In 1996, as a result of Warner Bros. merging with Turner Entertainment, Cartoon Network was allowed to show more Warner Bros. cartoons. However, since most of the post-1948 Looney Tunes cartoons were still under contract to be shown on Nickelodeon and ABC, Cartoon Network would not be able to show them until September 1999 (Nickelodeon) and October 2000 (ABC). However, the ones that aired on Kids' WB! had started airing on Cartoon Network in January 1997. In 2001, airings of classic Looney Tunes shorts on Cartoon Network changed from Bugs 'n' Daffy to The Looney Tunes Show, not to be confused with the 2011 series of the same name. However, Bugs and Daffy still aired until 2004 but mostly during watershed hours. They could also be seen on The Acme Hour, Late Night Black & White (Black and White shorts only), The Chuck Jones Show (Chuck Jones directed shorts only) and The Bob Clampett Show (Bob Clampett directed shorts only). Shorts shown on Late Night Black & White, late night showings of The Acme Hour and The Bob Clampett Show tended to have much less censorship than the shorts shown on the other anthology series earlier in the day with the latter being completely uncut and was later reran on Adult Swim, Cartoon Network's adult-oriented block, at the tail end of the block.
In the meantime, reruns of Taz-Mania appeared on Cartoon Network in late 1996 and Freakazoid! joined the lineup in 1997. In the same year, a marathon of Animaniacs was shown but the program didn't join regular schedule until August 1998, when the first 45 episodes of Animaniacs were shown on Cartoon Network; the other 54 episodes remained with Kids' WB! for the 1998-1999 season and were carried over to Cartoon Network in 1999, though they didn't leave Kids' WB! until 2000, and Tiny Toon Adventures joined it in September 1999. However, Tiny Toons and Animaniacs were eventually removed from the channel's schedule by 2001 as they moved to Nickelodeon, in Tiny Toons case, back to Nickelodeon. Taz-Mania and Freakazoid! were removed from the channel's schedule by 2003. However, in 2002, Cartoon Network picked up reruns of The Sylvester & Tweety Mysteries and ran them until 2005 and then again from 2009-2010 and once more in 2015 also bringing them to Boomerang for the first time. They also ran the unaired final episodes of The Sylvester & Tweety Mysteries.
In May 2003, Baby Looney Tunes moved to Cartoon Network exclusively. Baby Looney Tunes this channel start airing 16 September 2002, one month later The Sylvester & Tweety Mysteries. Only Season 1 showed new episodes on the channel Kids' WB! This season the channel showed that reruns and new episodes after Kids' WB! channel. Season 2 now airing new episodes in this channel. Duck Dodgers premiered 23 August 2003.
When Boomerang was launched as a separate cable channel in 2000, the Looney Tunes shorts were shown on the network until 2007, where they were dropped from Boomerang's daily line-up and would not return to the schedule until October 2013.
As a result of the network's reface in June 2004 and the commercial failure of Looney Tunes Back in Action, the Looney Tunes shorts were dropped from Cartoon Network's regular schedule altogether in October of that year, though Duck Dodgers remained until 2007. Starting 29 August 2005, Boomerang reran the series until 26 March 2010, and Baby Looney Tunes remained until 2010. Boomerang started airing reruns on the same day as Duck Dodgers and it was still airing as of 1 July 2019. However, Bah, HumDuck! A Looney Tunes Christmas has aired every December since its release as part of the channel's Christmas marathons. Also, Bugs Bunny's 3rd Movie: 1001 Rabbit Tales and Tweety's High-Flying Adventure are still aired occasionally and Bugs Bunny's Howl-oween Special was also aired on the network for the first time in October of 2009.
The channel had aired a New Year's marathon 1 January 2009, and they finally brought the Looney Tunes shorts back to their regular schedule in November 2009, only to drop them again in January 2010. The shorts returned to the network again 25 March 2011, only to be dropped once more. As of late 2018, Boomerang's rerun rotation has been reduced to only showing 25 post-1948 shorts. However, compared to Cartoon Network which aired a large variety of shorts including pre-1948 and post-1964 Looney Tunes shorts back then, that rarely changes.
The Looney Tunes Show premiered on the channel in May 2011. Midway through 2013, Cartoon Network returned to showing Looney Tunes shorts daily and also returned them to its sister channel Boomerang in October 2013 after a six-year hiatus. Baby Looney Tunes returned for reruns in 2015 as promotion for the Uncle Grandpa episode "Uncle Grandpa Babies" before getting a regular early morning slot as well.
Both shows were dropped in early 2016 along with New Looney Tunes. The Looney Tunes shorts returned to the schedule in September 2017 only to be dropped a week later, in order to make way for more Cartoon Network kid-related originals like Gumball, Craig of the Creek, Summer Camp Island, and others as well as newer shows by Warner Bros. Animation such as Teen Titans Go! and Unikitty. They were moved to Boomerang and its streaming service. However, New Looney Tunes reruns came back briefly in 2019 on Cartoon Network before being removed again.
Censorship
In contrast to network television and Nickelodeon, Cartoon Network, and by proxy, Boomerang, were fairly light when it came to censoring for comic slapstick violence and dangerous behavior that didn't involve suicide, though the gasoline drinking scenes in "Show Biz Bugs" and "Curtain Razor" were subject to censorship. Conversely, the siphoning gas scenes from "Lumber Jerks" and "There Auto Be a Law" were left uncut.
However, much like network television and Nickelodeon, Cartoon Network and Boomerang edited a lot of cartoons for suicide gags mostly involving hanging from nooses and putting a gun to one's head, outdated racial and ethnic stereotypes (mostly of African-Americans, East Asians, and American Indians, though "Freddy the Freshman" and "The Queen Was in Her Parlor" were edited for outdated Jewish stereotypes, and "Freddy the Freshman" was also edited for its stereotypical depiction of a male homosexual), and mild swearing in the cases of "The Rebel Without Claws" and "I Was a Teenage Thumb", though Daffy's near-swearing in "Blooper Bunny" and the use of the phrase "Hell's Angels" in the 1964 version of "Dumb Patrol" weren't censored.
Over time, edits done to get rid of cigarette smoking, alcohol drinking, gun violence that went beyond comic slapstick, and cuts for time, often caused by the network airing a PAL version of the short instead of an NTSC version, were made. The cuts on Cartoon Network and Boomerang were often inconsistent; a cartoon that once appeared edited on the network will appear uncut some time later, and vice versa. At times, they seem hypocritical; a cartoon with an offending scene gets cut, but the same offending scene is left in on another cartoon, or an offending scene in a cartoon is cut, yet a more dubious scene in the same cartoon is left in inexplicably.
In spite of these inconsistencies, mostly made in such installment shows as Bugs and Daffy, The Looney Tunes Show, Late Night Black and White, and The Acme Hour, there were shows like ToonHeads and The Bob Clampett Show that aired Warner Bros. cartoons with little to no cuts for historical reasons and even aired Warner Bros. shorts that would rarely get screentime due to objectionable content, such as "Russian Rhapsody", "Bacall to Arms", and the Private Snafu shorts.
Other notable edits and censorship moments on Cartoon Network include:
the "You Beat Your Wife" sequence on "Wideo Wabbit" was cut on Cartoon Network similarly to the WB version, but Cartoon Network used digital editing to erase the offending title, muted Bugs' first mention of the title, leading Bugs to say "Welcome, welcome..." and then have his lips move while saying nothing, and edited the rest of the sequence to make it look like Elmer was having trouble answering what his name was and what he does for a living rather than answering whether or not he's stopped beating his wife.
the scene near the end of "The Hasty Hare" where the Friz Freleng-looking astronomer writes a letter of resignation after seeing Bugs and the spaceship with many stars and planets attached to it was cut on Cartoon Network and Boomerang to remove a shot of the letter that reads, "I resign! When I start seeing things like this, it's time to take up turkey farming!"
the end of "Drip-Along Daffy" where, after Daffy tells the audience, "I knew I'd clean up this one-horse town" and pushes a DSC cart, Porky asides, "Lucky for him, it is a one-horse town", which has been argued online as either a cut to get rid of the scatological implications of that line or cut due to time constraints. As of 2019, Boomerang now airs this short uncut.
Cartoon Network banning the Speedy Gonzales cartoons, then airing them sporadically, following complaints from viewers who didn't think Speedy Gonzales was a negative stereotype of Mexicans.
Cartoon Network banning twelve Bugs Bunny cartoons from airing on the 2001 version of their "June Bugs" weekend marathon that would have seen every Bugs Bunny cartoon ever made. Despite this, "Hiawatha's Rabbit Hunt" and "What's Cookin' Doc?" have aired uncut on The Acme Hour and The Bob Clampett Show, respectively; "Frigid Hare" aired on a special installment of the 2002 version of The Looney Tunes Show following Chuck Jones' death with Bugs' line about not going back to work until July 1953 cut, and later on, the "Eskimo pie-head" line would also be cut; "Herr Meets Hare" aired in full on a ToonHeads special about World War II cartoons, "Bugs Bunny Nips the Nips" aired in clips on the same special during montages showing how cruel and violent the treatment of the Japanese tended to be in these kind of shorts, "A Feather in His Hare" has aired in Cartoon Network's early days between 1992 and 1995, as well as on some overseas feeds; "Which Is Witch" aired on Cartoon Network's Japanese channel with the pressure cooker sequence edited like it was on CBS in the 1980s; and "Any Bonds Today?" aired with the Al Jolson-style blackface part creatively obscured with a page-turning screen wipe on the "ToonHeads: The Lost Cartoons" special. This leaves "All This and Rabbit Stew", "Horse Hare", "Mississippi Hare", and "Bushy Hare" as the only Bugs Bunny shorts that have never aired on Cartoon Network or Boomerang. A ToonHeads special was to be made about these twelve Bugs Bunny cartoons, but was shelved due to ToonHeads getting canceled.
Looney Shows on Cartoon Network
Gallery
Videos
References
Connections