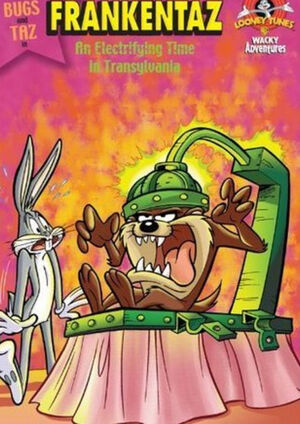 Frankentaz is a book in the Looney Tunes Wacky Adventures series starring Bugs Bunny and Tasmanian Devil. It was first published in 2003 by Scholastic.
Plot
It's a real scream when Bugs Bunny goes with the Tasmanian Devil to the doctor - Dr. Frankenstein, that is. His creepy castle will have your favorite hare standing on edge. Will music soothe the savage beast- and Taz, too? Or will Bugs become the next bride of Frankenstein in another hare-brained scheme?
Community content is available under
CC-BY-SA
unless otherwise noted.