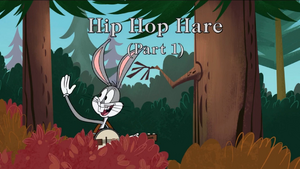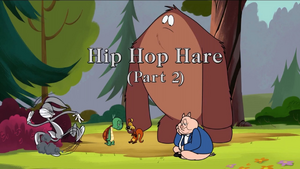 Hip Hop Hare is the thirty-fifth Season 2 episode of New Looney Tunes.
Plot
Part 1
In a special musical episode, Bugs seeks help after he and his friends are schooled by Eagle Scout in a rap battle.
Part 2
After a lesson in rap from Snoop Dogg, Bugs and his friends challenge Eagle Scout to a rap battle rematch.
Notes
This is the first New Looney Tunes episode with two parts.
Guest star: Snoop Dogg as himself
Gallery
Videos