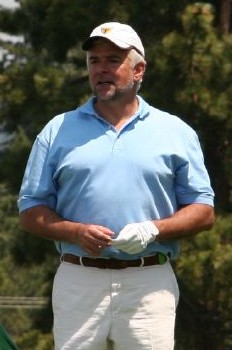 John George O'Hurley (born on October 9, 1954) is an American actor, voice-artist, author, and radio personality, best known for playing J. Peterman in Seinfeld, and for hosting the game show Family Feud from 2006 to 2010.
Looney Role(s)
He voiced Captain Star Johnson in Duck Dodgers and Walter Bunny in The Looney Tunes Show.
Looney guest roles in CEC Films
He will still voice Walter Bunny in The Galaxy of Me. Also, his non-Looney role will be himself from ''Family Feud'' from his first episode of his first day on that show.
Gallery