Roblox: DeepWoken - The Loop
Play Sound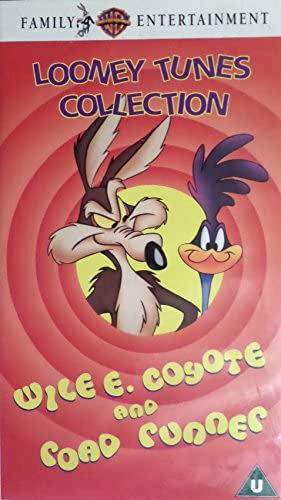 Looney Tunes Collection - Wile E. Coyote and Road Runner is a 1996 UK VHS tape.
Description
"When it comes to The Chase, no one's been at it longer than Wile E. Coyote and the Road Runner. Director Chuck Jones and writer Michael Maltese dreamed up their first fast-paced adventure in 1949; it was clled Fast and Furry-ous and it set the pace for 20 years of backfiring blackouts. It's unusual for a cartoon series to survive so long - and deliver so many laughs - when each episode sticks to the same formula. But this is not the case of mere repetition; it's comic pursuit raised to the level of a classical ritual. And besides, Jones and Maltese always have a surprise or two up their sleeves!
Speaking of surprises, there are a few twists and turns in this programme as well including Operation: Rabbit, in which Wile E. Coyote matches wits with Bugs Bunny. So fasten your seat belts - Acme Seat Belts, of course - for a wild-and-woolly adventure, as the most determined predator in cartoon history (Eatimus Anythingus) take off the fastest prey in the American West (Accelerati Incredibulis)."
-Leonard Maltin
Shorts
Notes