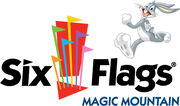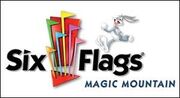 Six Flags Magic Mountain is a Six Flags theme park located just right outside the city limits of Santa Clarita, California. Located about 30 miles north of Los Angeles, the park uses Valencia, the neighborhood of Santa Clarita for its mailing address, despite the park being in unincorporated Los Angeles County. Known for its high-thrill rollercoasters, Six Flags Magic Mountain has been a favorite for thrillseekers around the world.
During the first year of operation, the Looney Tunes characters were used in the park. However, the characters were discontinued for another 14 years. In 1979, Six Flags purchased the family-owned theme park. Since 1985, the park features DC Comics and Looney Tunes characters with permission from WarnerMedia. Many rides have been rethemed to fit the characters.
Community content is available under
CC-BY-SA
unless otherwise noted.