New Pokemon Games - The Loop
Play Sound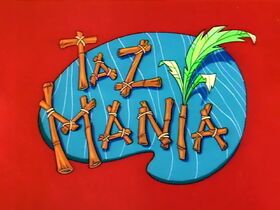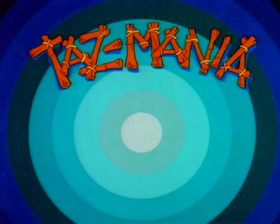 Taz-Mania is an early 1990s cartoon show produced and directed by Art Vitello. It was broadcast on Fox Kids in the United States. The show however, unlike Tiny Toon Adventures and Animaniacs, was not a Spielberg/WB collaboration.
Plot
Taz the Tasmanian Devil is a teenager living in the fictional land of Tazmania (based on the Australian island and province of Tasmania). Taz could actually speak perfectly normally when he wanted to.
He is a young slacker who is living with his family, working as a bell-hop at a local hotel, and having adventures with his friends.
Intros
The show had two intros: one with fast, flickering lights, which aired in the United States. International versions, mostly in Canada and the United Kingdom, aired a modified version that replaced the fast, flickering lights with still shots of the title card. This was done due to concerns over viewers with epilepsy and those who are sensitive to strobe-light effects.
Episodes
A total of 65 episodes were produced, most having two separate story segments.
Main article: Taz-Mania Episode Guide and List
Cast
Notes