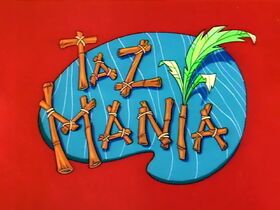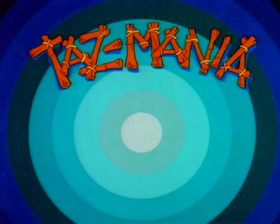 Taz-Mania is an early 1990s cartoon show, produced and directed by Art Vitello. It was broadcast on Fox Kids in the United States. The show however, was not a Spielberg/WB collaboration.
Plot
Taz the Tasmanian Devil is a teenager living in the fictional land of Tazmania (based on the Australian island and province of Tasmania). Taz could actually speak perfectly normally when he wanted to.
He is a young slacker who is living with his family, working as a bell-hop at a local hotel, and having adventures with his friends.
Intros
The show had two intros. Because the first had a notable use of strobe effects, a toned-down intro was created later due to concerns over affecting epileptic viewers and those sensitive to strobe-light effects.
Episodes
A total of 65 episodes were produced, most having two separate story segments.
Main article: Taz-Mania Episode Guide and List
Cast
Notes
Community content is available under
CC-BY-SA
unless otherwise noted.