Arcane: League of Legends - The Loop
Play Sound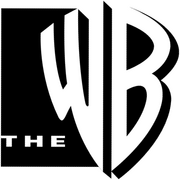 The WB Television Network, commonly shortened to The WB and short for Warner Bros., was a broadcast television network in the United States, that was launched 11 January 1995 as a joint venture between the Warner Bros. Entertainment division of WarnerMedia and the Tribune Broadcasting subsidiary of the Tribune Company, with the former acting as controlling partner. The network shut down 17 September 2006 and was replaced by The CW.
Chuck Jones' Michigan J. Frog is the official mascot of The WB from 1995 to 2006.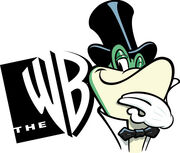 In the launch bumper, Bugs Bunny wondered who would pull the switch to start the new WB television network. Daffy Duck claims that he has to pull the switch, and it confuses Bugs. The camera then highlighted to Chuck Jones who drew Michigan J. Frog on the horses. When Jones had finished drawing, Michigan jumped from the picture and officially launched The WB.
List of Cartoons
All of these cartoons aired on Kids' WB!
List of Compilations
See Also
Gallery
Videos