This user is currently blocked. The latest block log entry is provided below for reference: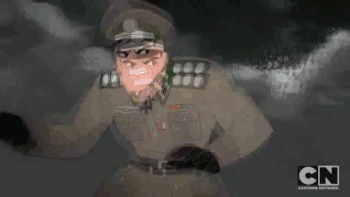 Hey! I'm Tyler, a Looney Tunes fan. I watch the show when I have time, but I love the Looney Tunes spin-offs like Wabbit and The Looney Tunes Show. I'm found daily at Looney Tunes Show Wiki if ya need me, even though nobody will need me 😂. See you later!
P.S. Please take a few moments to look at the MGM Cartoons Wiki. It's a new, fun wiki! :)
Favorite shows
Looney Tunes (duh), Total Drama All-Stars, The Last Kingdom, Stranger Things
Favorite Movies: The Hunger Games, Children of the Corn
Wikis I'm on
Looney Tunes Show Wiki (Admin, active)
Looney Tunes Show Fanon Wiki (Adopted wiki, rare activity)
New Looney Tunes Wiki (Rollback, semi-active)
Baby Looney Tunes Wiki (Admin, b-crat, dead)
MGM Cartoons Wiki (Admin, b-crat, formerly)
Walking Dead Wiki (Discussions)
Looney Tunes Wiki (Rollback)
Children of the Corn Wiki (Founder)
Nicky, Ricky, Dicky & Dawn Wiki (poweruser, active)
Community Central (Adoption request assistance)
German Looney Tunes Wiki (yep, I actually just made this. I am fluent-ish in German, so if you guys know any multilingual LT fans, send them my way 😂)
Community content is available under
CC-BY-SA
unless otherwise noted.