Raise a Floppa - The Loop
Play Sound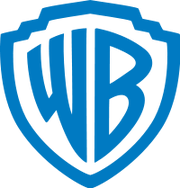 Warner Bros. Entertainment, Warner Bros. Studios, or Warner Bros., is one of the world's largest producers of film and television entertainment, based in Burbank, California. The company was founded in 1923 by Harry, Sam, Albert, and Jack Warner, hence the company's name.
Since 1990, Warner Bros. has been a subsidiary of AT&T's WarnerMedia conglomerate. Warner Bros. is best known for its DC Comics, Looney Tunes, and other live-action entertainment series' and films.
Warner Bros. includes several family companies, among them Warner Bros. Studios, Warner Bros. Pictures, WB Television, Warner Bros. Animation, The WB, Warner Home Video, DC Comics, and The CW Television Network (joint venture with CBS).
Information
Type: Subsidiary of WarnerMedia
Industry: Entertainment
Founded: 1918 (as Warner Bros. Studios) 1923 (as Warner Bros. Pictures)
Founder(s): Jack Warner, Harry Warner, Albert Warner, Sam Warner         
Headquarters: Burbank, California, United States
Key People: Bary Meyer, Jeff Robinov, Edward A. Romano, Kevin Tsujihara
Looney Library
Warner Bros.' libraries and catalogs include:
Warner Bros.' library released after January 1, 1950

The post-1948 Warner Bros. film library
Post-July 1948 color Looney Tunes/Merrie Melodies short subject cartoons
Post-August 1948 Warner Bros. live-action short subjects
Post-1935/pre-1943 Black and White Looney Tunes cartoons

Seven Arts Productions library

The Black and White Looney Tunes and non-Harman and Ising Merrie Melodies cartoon shorts

Turner Entertainment libraries and catalogs material from MGM's predecessors (Metro Pictures, Goldwyn Pictures and Mayer Pictures) post-1917 that did not enter the public domain

Pre-August 1948 color Looney Tunes/Merrie Melodies
The B&W Harman and Ising Merrie Melodies (excluding Lady, Play Your Mandolin!)
The 1975 documentary film, Bugs Bunny: Superstar (Which contains 9 cartoons from a.a.p./Turner's pre-August 1948 color Looney Tunes/Merrie Melodies short subject cartoon catalog)
Gallery
Founders of Warner Bros. Studios
Warner Bros. Classic Animation
Warner Bros. Animation
Warner Bros. Family Entertainment
Kids' WB
Warner Home Video
Warner Bros. Interactive
Warner Bros. Pictures
Warner Bros. Television