Arcane: League of Legends - The Loop
Play Sound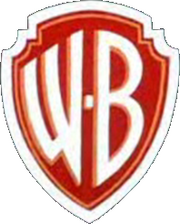 Warner Bros. Cartoons, Inc. was the in-house division of Warner Bros. Pictures during the Golden Age of animation. One of the most successful animation studios in American media history, Warner Bros. Cartoons was primarily responsible for the Looney Tunes and Merrie Melodies theatrical animated short films. The characters featured in these cartoons, including Bugs Bunny, Daffy Duck, Porky Pig, Speedy Gonzales, Wile E. Coyote and Road Runner, are among the most famous and recognizable characters in the world. Many of the creative staff members at the studio, including directors and animators such as Chuck Jones, Friz Freleng, Robert McKimson, Tex Avery, Robert Clampett and Frank Tashlin, are considered major figures in the art and history of traditional animation.
The Warner animation division was founded in 1933 as Leon Schlesinger Productions, an independent company which produced the popular Looney Tunes and Merrie Melodies animated short subjects for release by Warner Bros. Pictures. In 1944, Schlesinger sold the studio to Warner Bros., who continued to operate it as Warner Bros. Cartoons, Inc. until 1963. Looney Tunes and Merrie Melodies were briefly subcontracted to Freleng's DePatie-Freleng Enterprises studio from 1964 until 1967. The Warner Bros. Cartoons studio briefly re-opened in 1967 before shutting its doors for good two years later because of the influx of television particularly in animation.
A successor company, Warner Bros. Animation, was established in 1980. That company continues to produce Looney Tunes-related works, in addition to television shows and feature films centering around other properties. The classic Warner Bros. animation studio is sometimes referred to as "Termite Terrace", a name given to the temporary headquarters Tex Avery and his animators were assigned to during Avery's first year as a Looney Tunes director.
Gallery